http://www.wizards.com/Magic/Magazine/Article.aspx?x=mtg/daily/arcana/882
They say you can't judge a book by its cover. That's probably not entirely accurate, since the whole point of a book cover is to convey some information about the book itself. But that's not entirely on-topic, since we're not talking about books today. We're talking about booster packs! Here's what a display box of Dark Ascension booster packs will look like: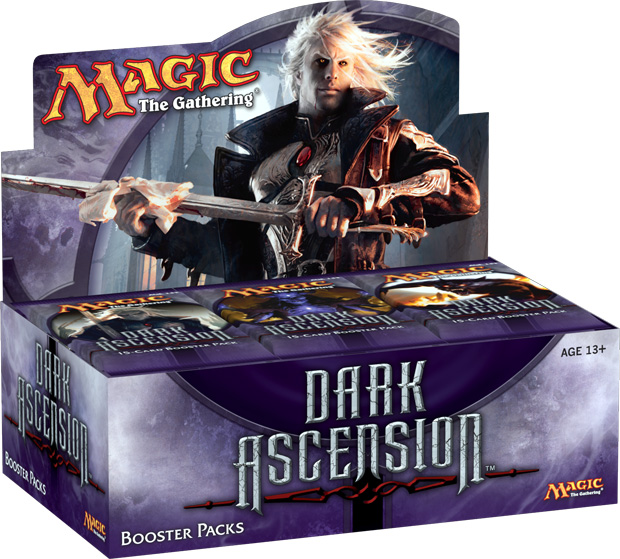 Now, what does that tell us about the boosters within? A surprising amount, actually. Observe!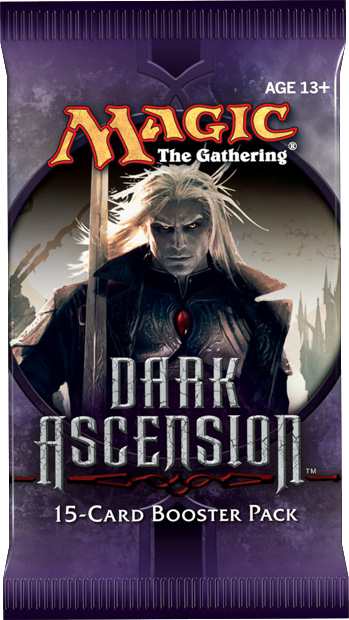 The booster display was clearly an accurate representation of the boosters within, right? It's the same guy!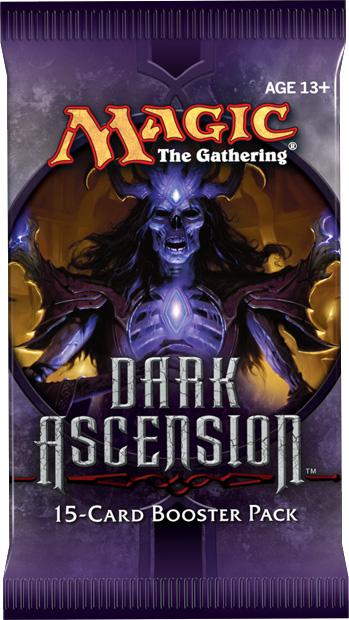 Ooh! Scary! This would appear to be some kind of powerful undead creature, which seems like the sort of thing you'd get in a set like Dark Ascension.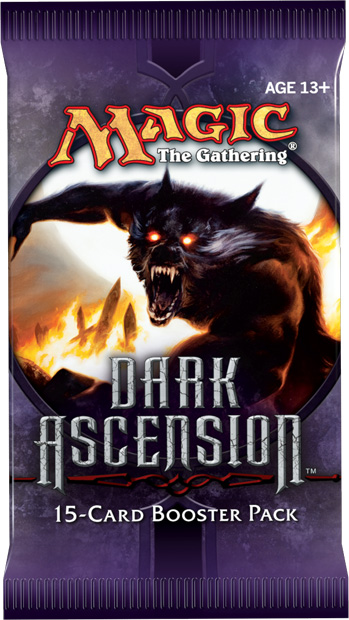 And finally, we have a wolf of some sort. And we'll just go ahead and admit that it's a werewolf. So these boosters seem like reasonable representations of what's in the set. We have proven it with science!